LIFE IN CITIES CAN BE EXHAUSTING. TO ESCAPE THE BUSY AND CROWDED CITY, WE SOMETIMES SEEK order and SIMPLICITY, we search for the urban minimalism. I intended to CAPTURE the ABSTRACT FORMS AND PATTERNS that demonstrate the urban coldness BUT also the beauty in the life of a city.
Movement
Eisbach Welle: Waves in the river going through the English Garden in Munich are used by surfers even in winter.
Escalator Ride: I took the picture on my way home from work at the subway station 'Max-Weber-Platz'. I put the camera on the escalator and took a long exposure to capture its movement.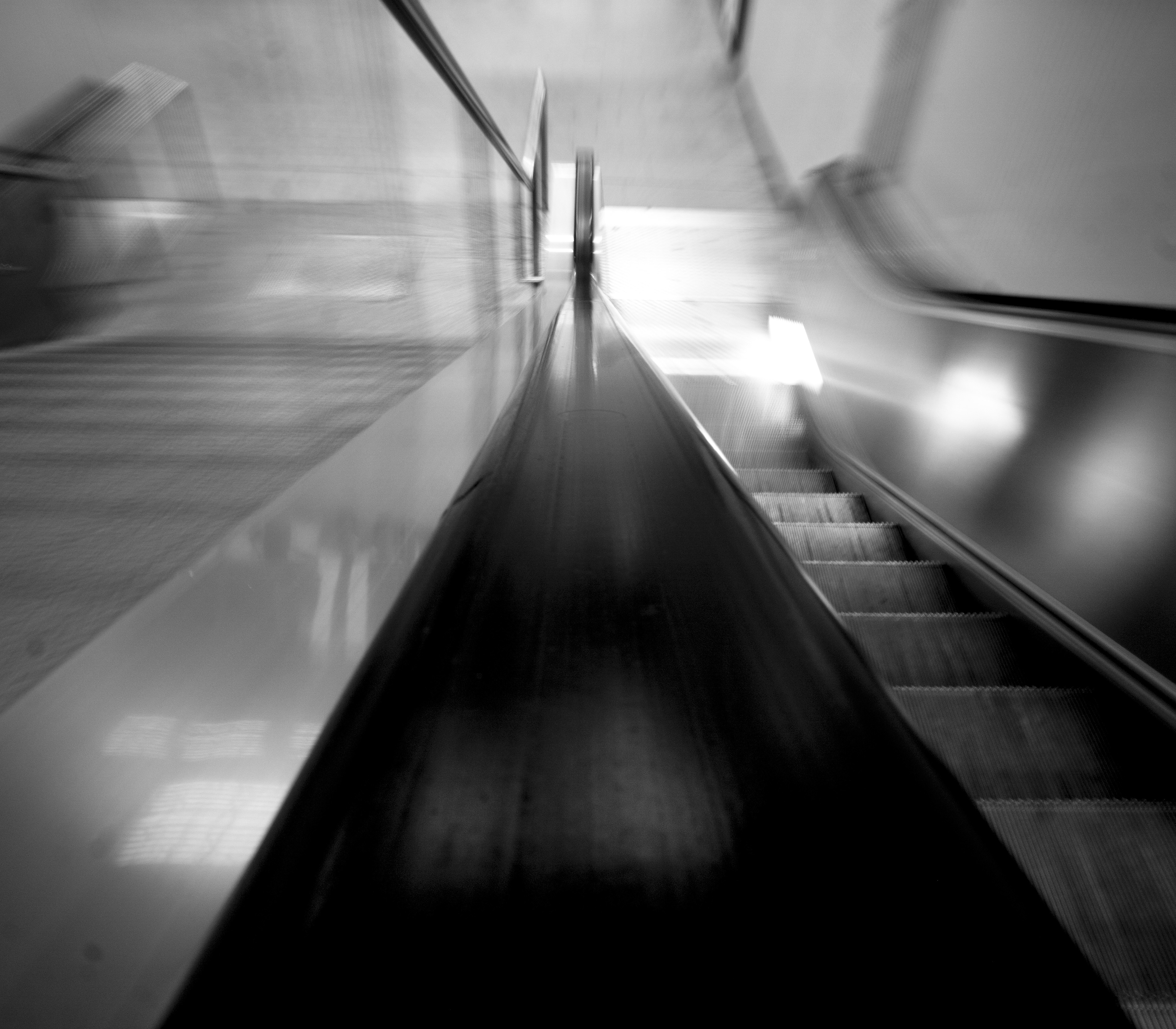 Lines in ARCHITECTURE
Window in the roof: This is a roof window in a gallery in New York City. The neighboring building was much higher, so you had a look on the  side of the next building. So I lay on the floor of the the gallery to take this picture. Visiting galleries is a great way to spend your Sunday afternoon in NYC, even if you are not into modern art. It is not only the pictures that are interesting!